CNN Academy and UCD Collaboration
CNN and University College Dublin have teamed up to equip upcoming global journalists with the skills and methods of the multiplatform media age.
With the growing prevalence of information sources, people are turning to media brands they trust for news and factual journalism. This program will offer valuable insights and essential industry knowledge including approaches to storytelling, international standards and ethics in journalism, and verification techniques.
Accredited by UCD and jointly delivered with CNN Academy, the new MA Journalism and International Affairs program connects the classroom to the newsroom, offers direct collaboration with the news industry and gives access to the best practices in multiplatform journalism and production.
Modules will be delivered at the UCD Clinton Institute on the campus of UCD, Ireland's largest and most globally diverse university. Classes will involve modules on the CNN Academy Hub e-learning platform with live interactive seminars and workshops by CNN representatives.
Sessions led by experienced CNN producers, journalists and editors will also include breaking news, field reporting and how to cover critical global issues such as the environment, along with different narrative formats, audience engagement and digital techniques and tools.
To find out more about this partnership please click the following link: https://www.ucd.ie/global/cnnacademyucdma/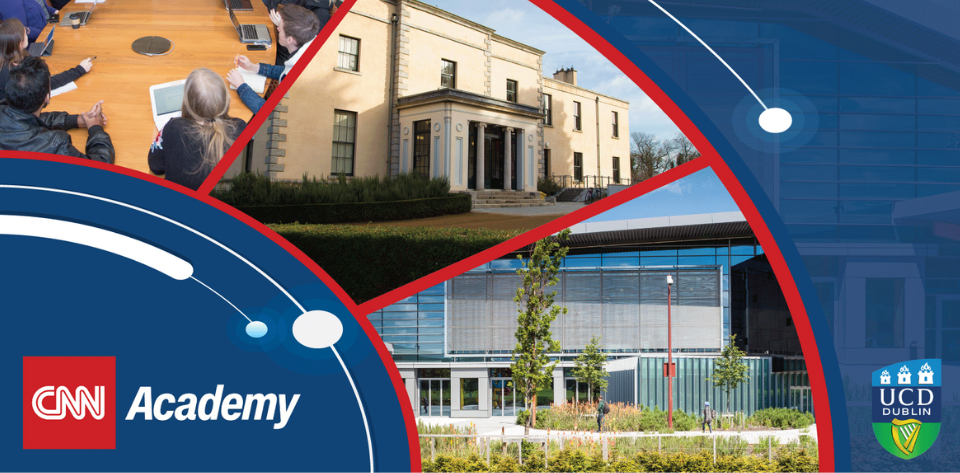 Ready to take the next step?  Get in touch with a gift officer to help plan your lasting impact.