To all the supporters of the UCD Champions Scholarship, thank you. I genuinely just feel so lucky.
Giving stories
Changing lives
By ensuring equality of access to educational excellence and opportunites, we aim to break down barriers and actively help all our students to reach their maximum potential.
Newman Fellowship
Programme
Since 1989, leading Irish and multinational corporations, semi-state bodies, voluntary organisations and individuals have supported high-calibre, post-doctoral research across the humanities and sciences through the UCD Newman Fellowship Programme.
Each fellowship offers financial support for a period of two years, allowing the fellow the freedom to pursue their particular area of research. Working alongside their academic mentors, the fellows contribute greatly to the academic research agenda of their particular discipline and to university life in general.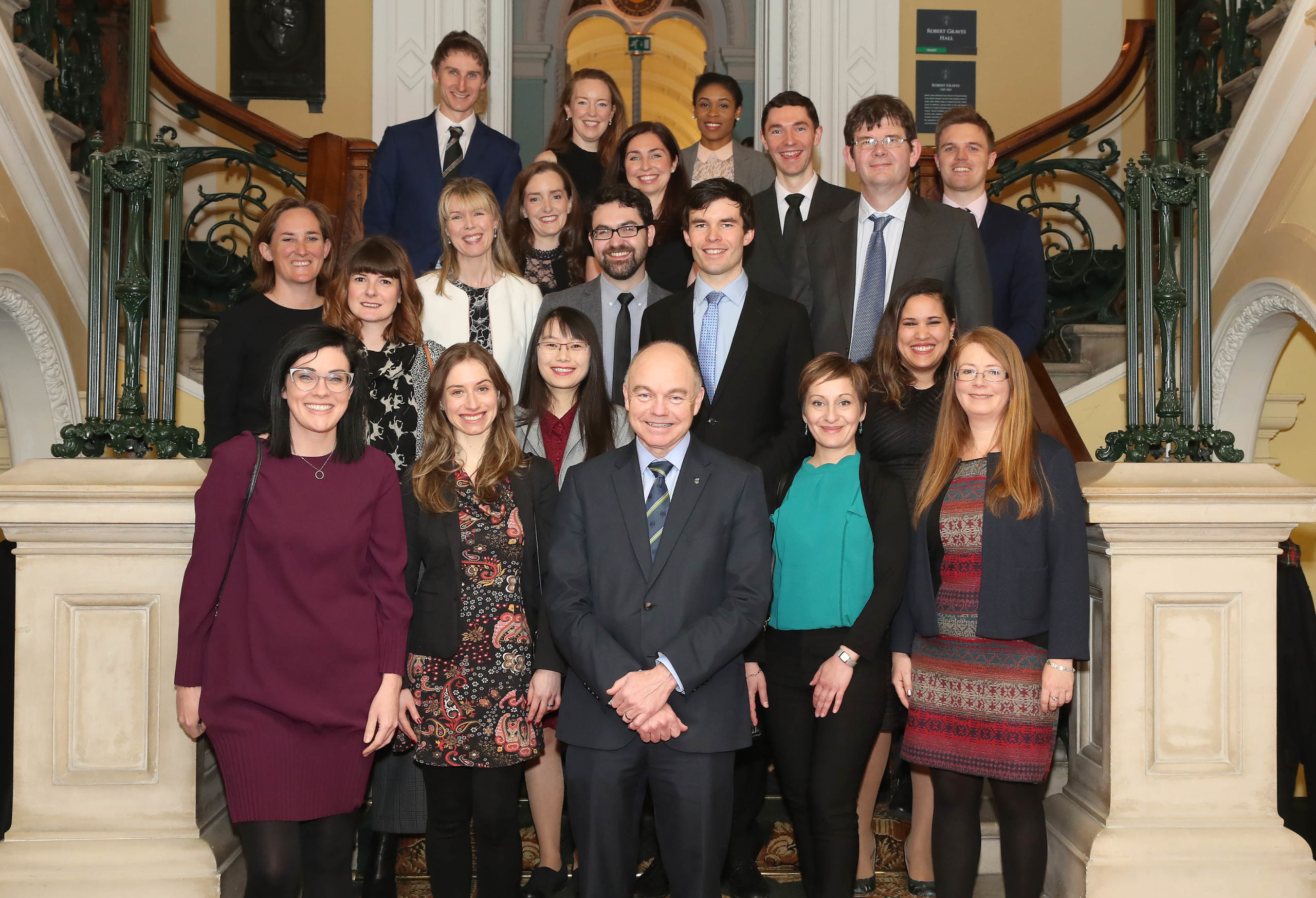 Your
impact
UCD benefits from every gift, no matter the size, that can help to support its future success. Attracting bright minds and improving access to education is a long-term investment in the sustainability of UCD as is the advancement of expertise in areas such as business, biotechnology, energy and clinical research.
2019 Funding
by the numbers
Donors
Contributed over €3.28m to help UCD students to excel and grow throughout their college experience
Cothrom na Féinne Scholarships
Assisting UCD students facing significant hardship and barriers to education
Spent
On student mental health provisions
Alumni Volunteers
Supported students, fellow alumni, and the wider UCD Community
In Philanthropic Donations
From our alumni and supporters towards the development of Science Phase III
Ready to take the next step?  Get in touch to help plan your lasting impact.