To all the supporters of the UCD Champions Scholarship, thank you. I genuinely just feel so lucky.
Giving Stories
Changing Lives
With the generous support of our donors we are breaking down barriers to ensure equality of access to educational excellence and opportunity. We are actively working to ensure that all our students reach their full potential.
Newman Fellowship
Programme
Since 1989, leading Irish and multinational corporations, semi-state bodies, voluntary organisations and individuals have supported high-calibre postdoctoral research across the humanities and sciences through the UCD Newman Fellowship Programme.
Each fellowship offers financial support for a period of two years, allowing the fellow the freedom to pursue their particular area of research. Working alongside their academic mentors, the fellows contribute greatly to the academic research agenda of their particular discipline and to the enrichment of university life in general.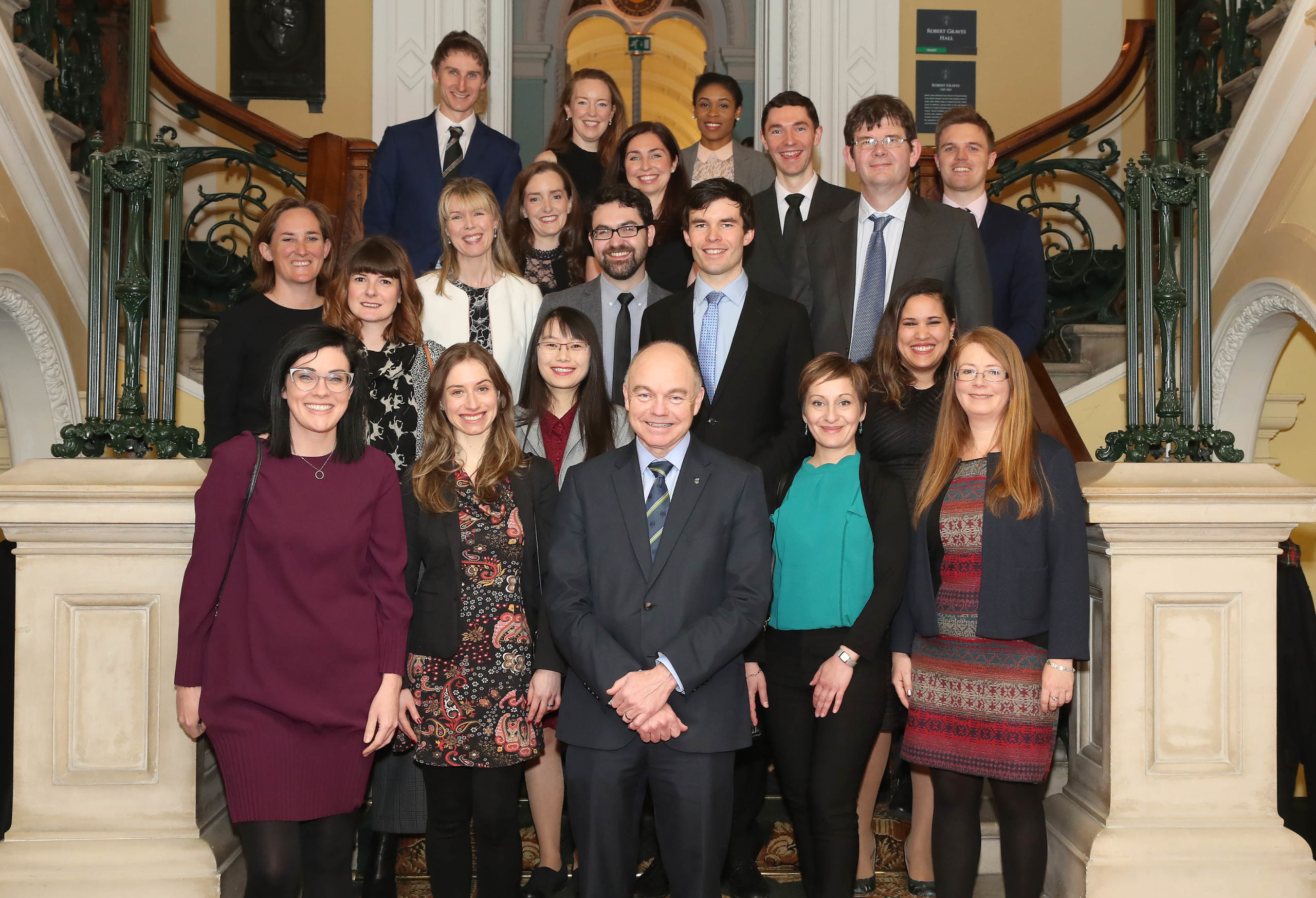 Your
Impact
Every gift to UCD, no matter the size, makes a difference. By enabling us to improve access to education and attract the brightest and best students and faculty, your support is an investment in UCD's sustainability and success. Your generosity drives the advancement of expertise across the academic disciplines, from the humanities and social sciences to business, biotechnology and clinical research.
Donated
Through Annual Giving to support scholarships and priority projects
Scholarships awarded
Supporting undergraduate and postgraduate students to reach their full potential at UCD
Spent
On student mental health services
Alumni Volunteered
To enhance student and public engagement at UCD
Get in touch with a gift officer to discuss how your gift can make a lasting difference.