Microsoft Newman Fellowship in Digital Policy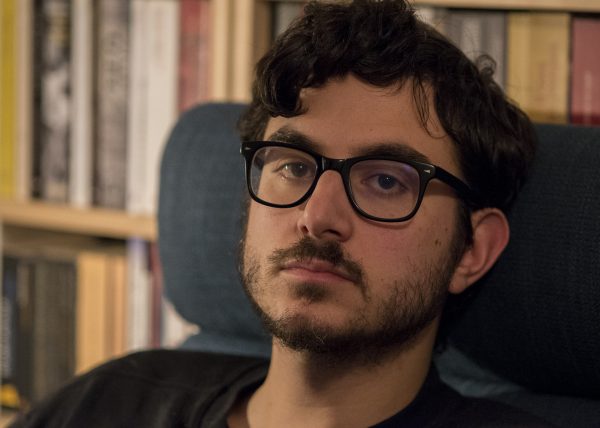 In 2022, Dr Alexandros Minotakis successfully completed his doctoral studies. The focal point of his research endeavor was the examination of Neoliberalism's influence on the Greek Media System. Employing a methodological approach informed by the critical political economy of the media, his objective was to highlight the connections between neoliberal policies and the evolution of media systems over the past three decades, with a specific attention to the Greek media system during the turbulent period of the 2010-2015 debt crisis.
Alexandros' Newman Fellowship is centered on emerging digital policy initiatives, with a specific emphasis on recent endeavors aimed at instituting a robust framework for the regulation of Artificial Intelligence (AI). In the context of the rapid development of new technologies, concerns pertaining to social justice, inclusivity, and the welfare of vulnerable social groups frequently remain marginalized. Through this lens, his research aspires to make a substantive contribution by facilitating the creation of monitoring mechanisms for the assessment and oversight of digital policy implementation. Furthermore, it seeks to shed light on the blind spots and inadequacies inherent in the existing policy framework.
Dr Alexandros Minotakis is supervised by Professor Eugenia Siapera in UCD School of Information and Communication Studies. His Newman Fellowship is supported by Microsoft.
Centre for Arthritis and Rheumatic Disease (CARD) Newman Fellowship in Rheumatology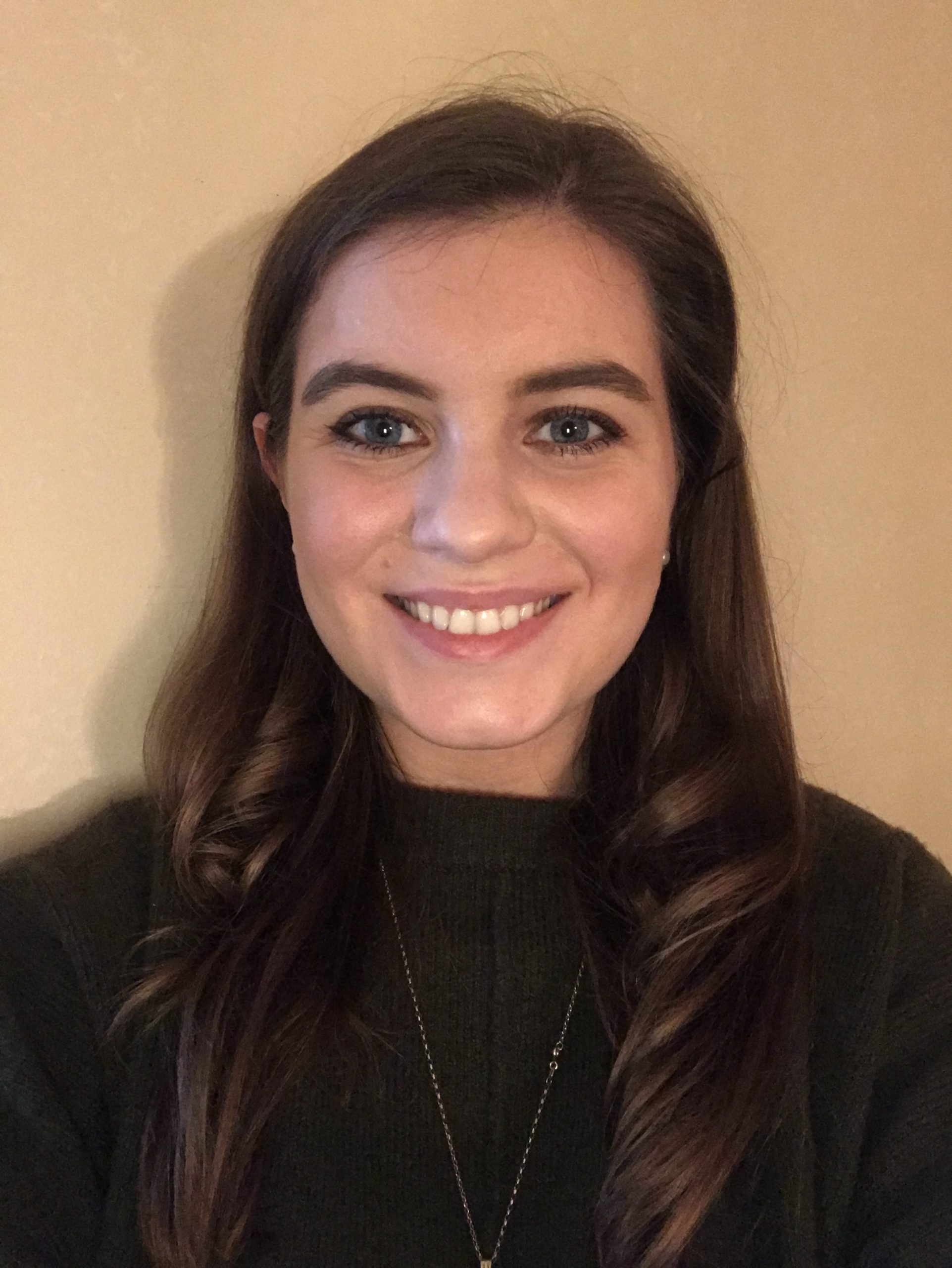 Dr Eva McCabe is a medical graduate of the University of Galway and became a member of the Royal College of Physicians in 2017. She obtained an MSc in Clinical Research in 2019. She is currently completing higher specialist training in Rheumatology.
This Newman Fellowship project is focused on psoriatic arthritis (PsA), a form of inflammatory arthritis which affects approximately one third of those with psoriasis. It typically presets in adulthood, in the third to fourth decades. It is a heterogenous condition which is often associated with metabolic co-morbidities including obesity, diabetes and cardiovascular disease. Multi-morbidity can limit therapeutic options in PsA and influence disease activity. Through the Newman Fellowship, Eva will examine the role of obesity and adipokines in PsA to further our understanding of the disease pathogenesis and develop more individualised treatment plans for those affected.
Dr Eva McCabe is supervised by Professor Carl Orr and is based in UCD School of Medicine. This Newman Fellowship is supported by the Centre for Arthritis and Rheumatic Disease.
Department of Foreign Affairs and Trade Newman Fellowship in Constitutional Futures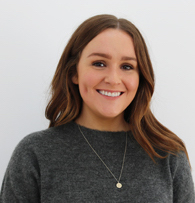 Dr Sarah Wallace received her PhD from Trinity College Dublin in 2023 during which time she was awarded a full scholarship and held an Early Career Researcher Residency in the Trinity Long Room Hub. Her doctoral research was an in-depth qualitative study that explored the attitudes and lived experiences of members of the Good Friday Agreement generation in Northern Ireland, with specific focus on cross community relations, economic opportunities, security, and governance.
This Newman Fellowship research focuses on unionists in Northern Ireland, both in terms of their views on the reunification of Ireland, and their relationships with other unionists across Britain. This research is both timely and of critical importance given that in the last six years, Northern Ireland has faced on-going political crises and heightened societal tension as a result of Brexit and the resultant unprecedented challenges facing the Good Friday Agreement. Northern Ireland faces huge challenges both externally, with the instability of the power sharing institutions, and internally, as the conversation around the reunification of Ireland gains momentum. Therefore, detailed, balanced and accurate research must inform current and future debates and decisions regarding the constitutional future of the island of Ireland. Specifically, this research will provide a platform for unionists to have their voices heard and will ensure that their thoughts, fears, values, and hopes for the future of Northern Ireland are part of the conversation.
Dr Sarah Wallace is supervised by Dr Paul Gillespie in UCD School of Politics and International Relations at UCD Centre for Peace and Conflict Research. This Newman Fellowship is kindly supported by the Reconciliation Fund, Department of Foreign Affairs and Trade.
St Vincent's Private Hospital Newman Fellowship in Pulmonary Sarcoidosis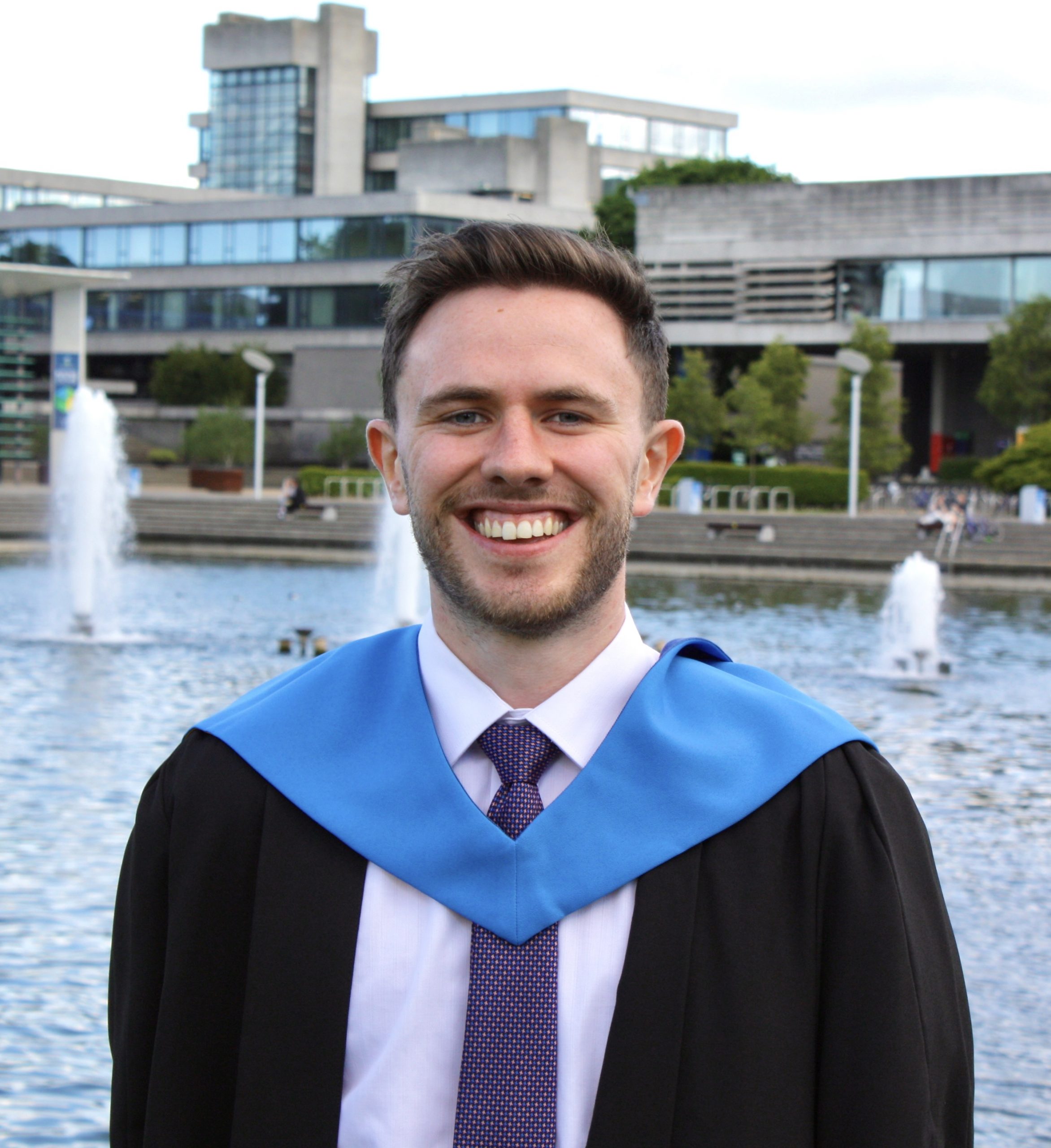 Prior to becoming a Newman Fellow, Dr Ryan Donnelly previously completed an undergraduate degree in Chemistry in University College Dublin with a particular focus on Nano-materials. He graduated from Graduate Entry Medicine (GEM) in UCD in 2021. He has since completed a MSc in Surgery from Galway University in 2023 while training in St Vincent's University Hospital.
Sarcoidosis is a granulomatous disease of which the cause remains unknown. The diverse clinical manifestations are challenging for clinicians, particularly when conventional markers are inconclusive. From various studies, it has become clear that fluorodeoxyglucose (FDG) positron emission tomography (PET)/CT aids in sarcoidosis care, particularly in cardiac sarcoidosis. Despite the increasing use of FDG PET/CT in the evaluation of cardiac involvement, it remains unclear how well FDG PET/CT specifically correlates with pulmonary disease and treatment response. This project will examine this relationship and determine the prognostic value of FDG PET/CT in guiding sarcoidosis treatment. These initial findings will serve the advancement of patient care in sarcoidosis and further FDG PET/CT related research in this disease area.
Dr Ryan Donnelly is supervised by Professor Emmet McGrath in UCD School of Medicine. This Newman Fellowship is supported by St Vincent's Private Hospital.
Smurfit Kappa Newman Fellowship on Women in STEM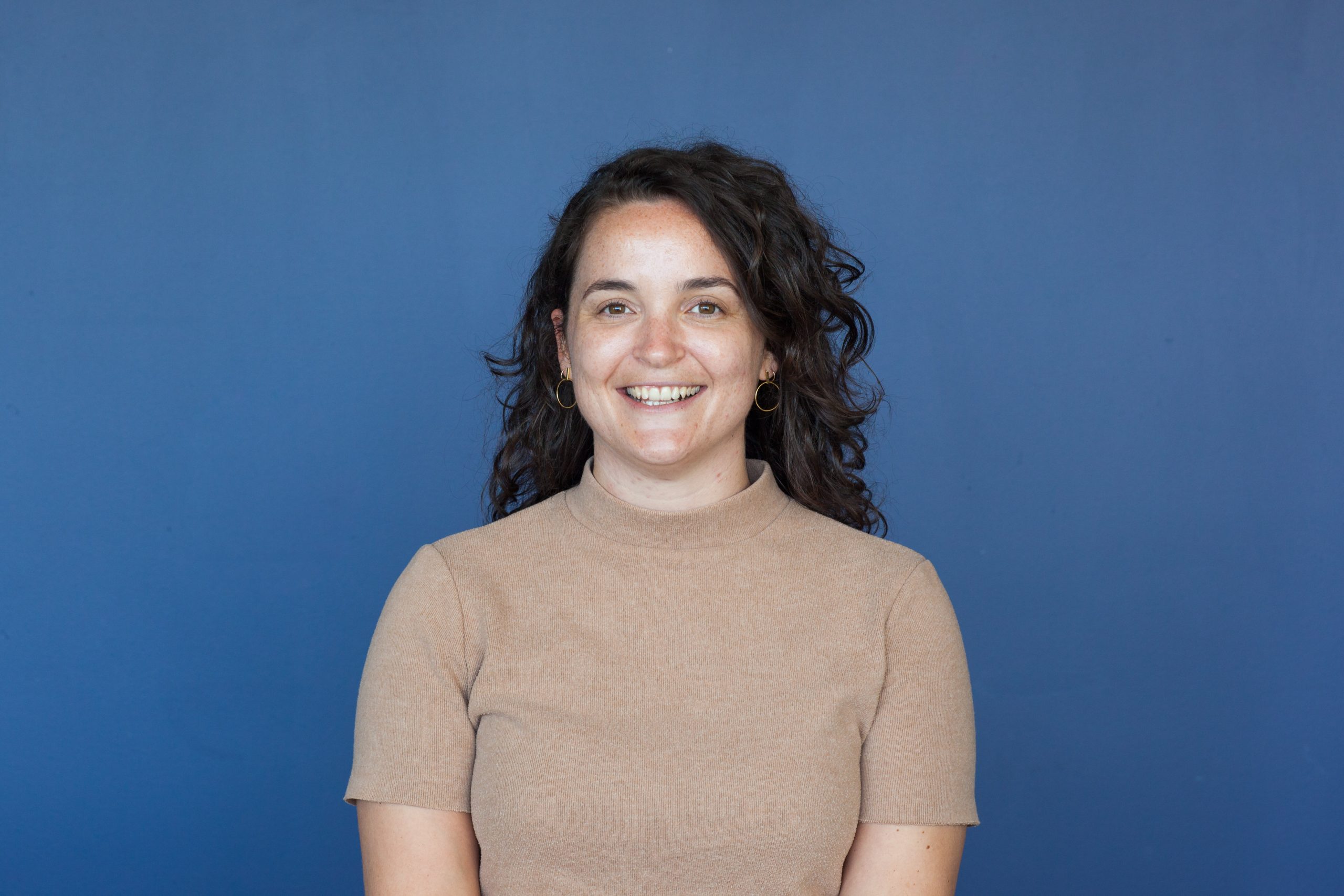 For over ten years, Dr Deirdre Brennan has worked as a researcher both within the NGO sector and academia, where her research interests have concerned the intersections between gender, law, and activism. Throughout her career, Deirdre has sought to communicate issues facing women and marginalised communities, in particular the lived experience of statelessness.
The Smurfit Kappa Newman Fellowship on Women in STEM will investigate the experiences of women working in engineering in order to understand whether, and why, women choose to leave careers in this field. The shortage of women entering and remaining in engineering is an important matter, particularly in light of the impacts of climate change and the necessity of a diverse team to tackle such complex issues. The Fellowship, it is therefore hoped, will uncover the needs and experiences of women working in STEM in order to directly impact how industries attract and retain women working in these important roles.
Dr Deirdre Brennan is supervised by Professor Aoife Ahern in UCD School of Civil Engineering and this fellowship is supported by Smurfit Kappa.
Boston Scientific Newman Fellowship in Inflammatory Bowel Disease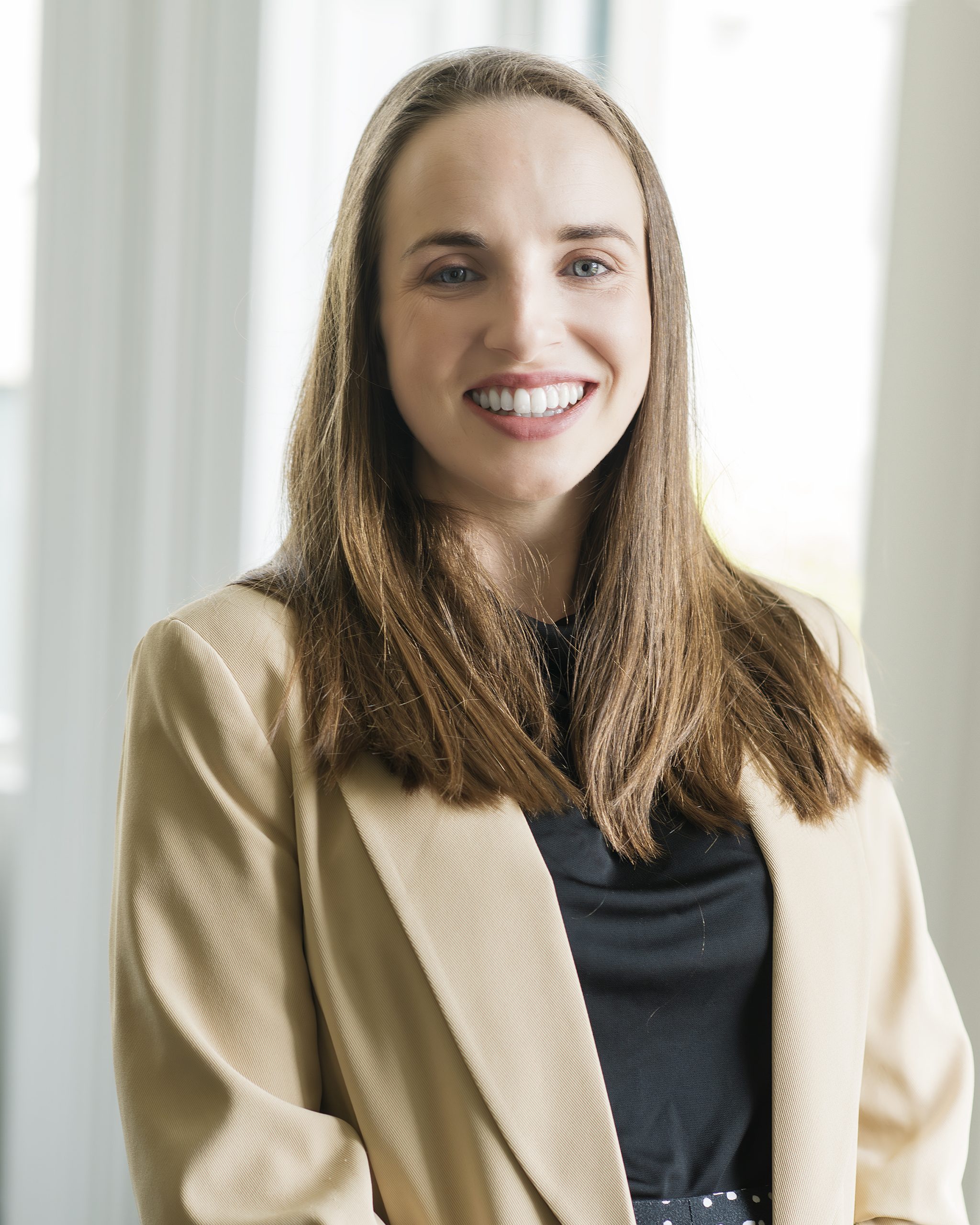 Dr Fennessy is a Gastroenterology Specialist Registrar with an interest in Inflammatory Bowel Disease.
Over 35,000 Irish people are affected by the inflammatory bowel diseases (IBD). Fatigue, which can be defined as an overwhelming feeling of tiredness, exhaustion or lack of energy, is an important clinical problem in IBD, affecting nearly 50% of patients in clinical remission and over 80% of those with active disease. The resulting decrease in quality of life, impaired work productivity and functioning contribute markedly to the personal and societal costs of fatigue. Previous research on fatigue has been fractured, and no study has attempted to define a coherent treatment algorithm for patients with IBD suffering from fatigue. Our study aims to assess the severity and sources of fatigue in patients with IBD and test a range of treatments in clinical practice.
Dr Anne Fennessy is supervised by Professor Hugh Mulcahy and this Newman Fellowship is supported by Boston Scientific.
John Pollard Newman Fellowship in Climate Change and the Arts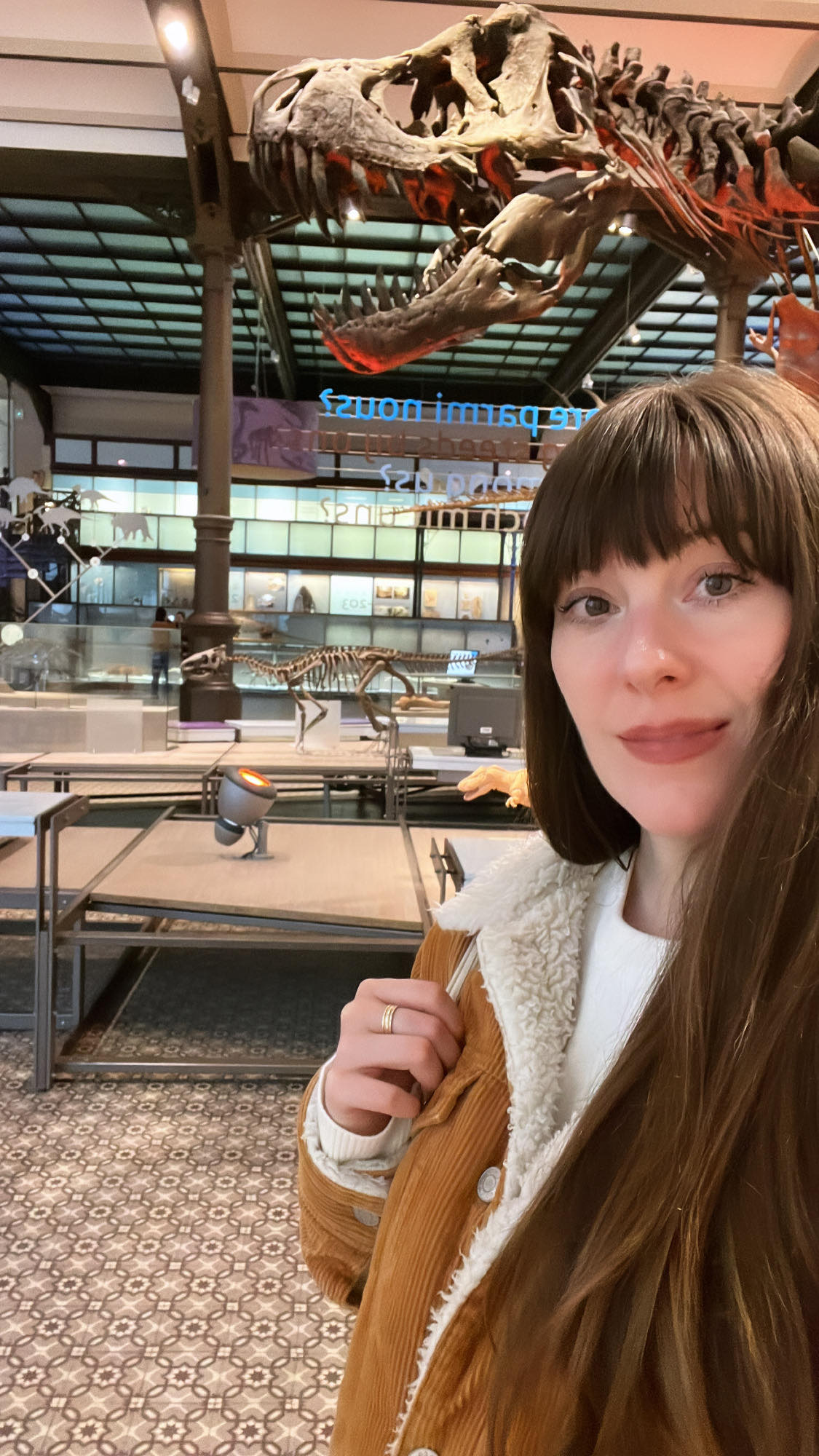 Dr Burke's expertise sits at the intersections of literary analysis, the environmental humanities, and museum studies. Since 2018, she has researched the stories we tell through the display cultures of our natural history museums, including as Principal Investigator on Still Lives: Organic and Digital Animals in the Natural History Museum (IRC, Trinity College Dublin), and as research associate on Narrativising Dinosaurs: Science and Popular Culture, 1850-Present (AHRC, University of Birmingham) and Beyond Dodos and Dinosaurs: Displaying Extinction and Recovery in Museums (NFR, Universitet i Stavanger).
Environmental communication has been recognised across many high-level policies and strategies as an important part of enacting change, and both policy and research have found that museums are almost uniquely positioned as sites not just for communication but for climate action. Yet climate empowerment is not created solely by presenting the science: the arts have a vital role in communicating climate issues. Verity's Fellowship will develop our understanding of the meaningful impact that heritage and the humanities can have on climate change.
Verity is supervised by Professor John Brannigan and Professor Tasman Crowe. The Newman Fellowship is supported by the John Pollard Foundation.
Novartis Newman Fellowship in Multiple Sclerosis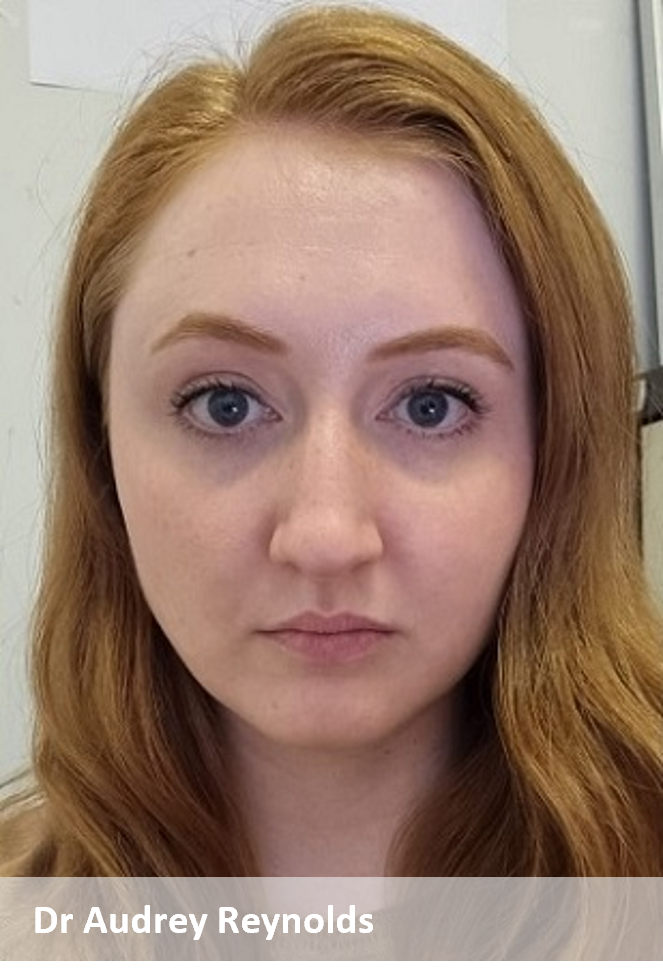 Before beginning her Newman Fellowship, Dr Audrey Reynolds had completed four years of training as a Specialist Registrar in Neurology. She was eager to further her subspecialist training and expertise in Multiple Sclerosis. In addition to clinical experience as a neurology registrar, she had previous research experience in the field of multiple sclerosis.
Multiple sclerosis is a common condition of the central nervous system which can cause significant disability. The past twenty years has seen a number of new drugs developed for the treatment of relapsing forms of MS, which are mainly caused by inflammation, but more progressive forms of MS are still difficult to treat. We think this is partially because the tools we use to identify or measure if a person is slowly progressing are poor at present and need to be improved. Previously we have shown some new technologies that measure balance or speech and new ways of testing someone's cognitive function may be better at detecting subtle changes in MS and now we want to study how these measures behave if the tests are repeated two years after the initial assessments to see if they are valuable in detecting change over time.
Dr Audrey Reynolds is supervised by Professor Christopher McGuigan and is based at UCD School of Medicine. Her Newman Fellowship is supported by Novartis.
AbbVie Newman Fellowship in Irritable Bowel Disease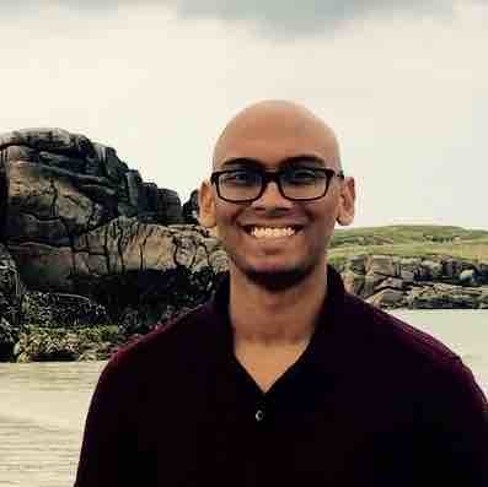 Before beginning his Fellowship, Dr Lakshman Kumar was a Gastroenterology Specialist Registrar with an interest in Inflammatory Bowel Disease. Improving outcomes and contributing to a positive impact in patients' quality of life was a significant driver to his decision in pursuing this subspecialty. He had completed 3 years in gastroenterology, gaining experience in managing patients with this chronic condition and my time in training provided me with a deeper understanding of the impact IBD has on patients' lives. Research in this field gives Lakshman the opportunity to contribute to patient care in a very different and meaningful way.
The overall aim of Lakshman's Newman Fellowship is to achieve consensus on which clinical and patient reported outcomes are most representative of clinical effectiveness in patients with IBD with stomas receiving treatment or intervention. To define how these outcomes are best measured and to develop and validate tools for measuring those outcomes ranked most important. To verify the outcomes are responsive to effective treatment/interventions and thus to facilitate the inclusion of patients with IBD who have stomas in future clinical trials and intervention studies. To improve the representation of patients with IBD who have stomas in trials and thus make future results more generalisable.
Dr Lakshman Kumar is supervised by Professor Glen Doherty and is based in UCD School of Medicine. His Newman Fellowship is supported by AbbVie.
Merck MSD Newman Fellowship in Colorectal Oncology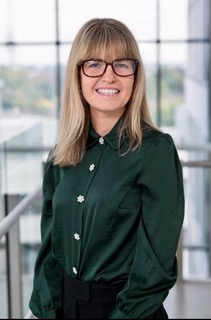 Dr Mary O'Reilly graduated from University College Cork in 2015 with a medical degree and became a member of the Royal College of Physicians of Ireland in 2019. She completed a MSc in Clinical and Translational Medicine in University College Dublin in 2022.
Mary's Fellowship focuses on Colorectal cancer. Over the last two decades, the incidence of colorectal cancer in those under 50 years of age has risen. It has been hypothesised that early onset colorectal cancers have a distinct biology from those occurring at an older age. This project will analyse the genome, transcriptome, proteome and metabolome of tumours arising in the early onset colorectal cancer cohort. This systems biology genetic and multiomic analysis will thoroughly investigate the composition of of cancer cells in young adults compared with older adults. This is an urgent unmet clinical need.
This study has the potential to identify relevant predictive and prognostic biomarkers associated with colorectal cancer. This may serve as an identifier of the cohort of younger patients without a familial predisposition cancer syndrome who may benefit from cancer screening at a younger age.
Mary is supervised by Professor Walter Kolch, Professor Kieran Sheahan, Professor Des Winter and Professor Ray Mc Dermott. The Newman Fellowship is supported by Merck and MSD.
Dr hap. Łukasz Grzejdziak
Ronan Harty Newman Fellowship in New Frontiers of Competition Law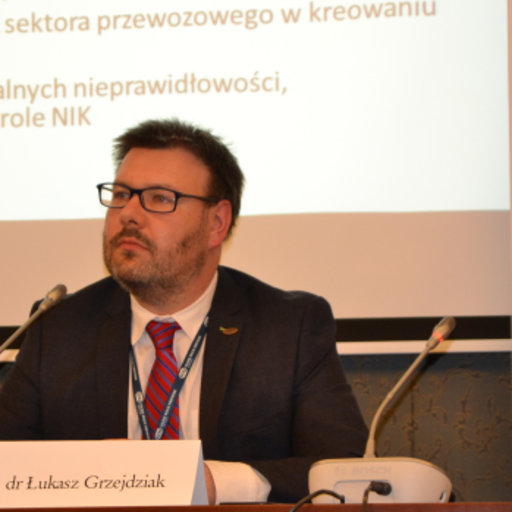 Łukasz Grzejdziak, PhD is an Assistant Professor at the Faculty of Law and Administration, University of Łódź, Poland and an Associated Member, close academic collaborator and Coordinator of the State Aid Law area at the Centre for Antitrust and Regulatory Studies, University of Warsaw. His area of expertise is Polish, EU, US and comparative competition law and public business law. Łukasz Grzejdziak gained significant practical experience within the scope of State Aid as well as Polish and EU Competition Law while working as a competition law expert.
Competitive markets remain central to the operation of liberal democracies throughout the world, enhancing consumer welfare and promoting innovation. The laws within which innovation takes place are fragmented on national lines and some are crafted between 60 (EU) and over 100 years ago (US). New technologies, growing political interest in sustainable growth and changing geo-political contexts require a reconsideration of the nature and goals of the institutions, rules and legal tests governing competitive markets. Łukasz' study will explore the extent to which competition laws need to be reconceptualised for current and future challenges.
Łukasz is supervised by Professor Imelda Maher and this Newman Fellowship is generously supported by Ronan Harty.
Movember Janssen Newman Fellow in Prostate Cancer Outcomes Research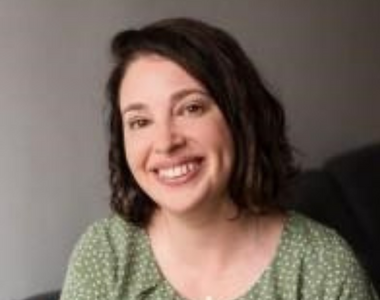 Dr Noa Gordon received her undergraduate degree in Computation Biology and two Masters level degrees in Bioinformatics and in Public Health from the Hebrew University in Jerusalem and Tel-Aviv University, Israel. She completed a PhD in Health Policy and Management at the Ben-Gurion University of the Negev, Israel, in 2021. Her PhD research examined various aspects of off-label prescription of oncology drugs by applying mixed (quantitative and qualitative) methods.
Noa's research interests include medical decision-making, pharmacoeconomics and outcomes research in oncology. Starting in September 2022, Noa Joined the Irish Prostate Cancer Outcomes Research (IPCOR) project. In her fellowship, she will utilize IPCOR data to better understand referral, diagnostic and treatment pathways for prostate cancer across Ireland, examining socio-demographic and geographical variations. She will also use IPCOR data to describe the effects of diagnosis and treatment on men's quality of life by exploring the patient-reported outcomes (PROMs) data. Noa is supervised by Dr David Galvin and Professor Bill Watson and is based at the UCD Conway Institute with the Newman Fellowship is supported by Movember and Janssen.
Aoife Galvin / AIB Newman Fellowship in Frontline and Adolescent Mental Health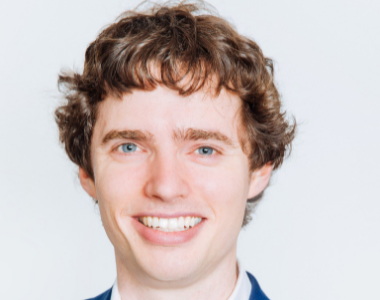 Dr Shane O'Donnell received a PhD in sociology from University College Dublin in 2014. His research focuses broadly on health inequalities, digital health and patient activism and he has a particular interest in how patient-led open-source movements are transforming healthcare in the 21st century.
Shane will use his Fellowship to document the psychosocial impacts of COVID-19 on healthcare workers. The project will utilise a suite of participatory, co-creation methods to develop a toolkit aimed at helping individuals cope with both the short and longer-term psychological consequences of delivering healthcare during a pandemic.
Shane is supervised by Associate Professor Blanaid Gavin in the UCD School of Medicine. His Fellowship is supported by Donal Galvin and the AIB Together Fund.
Gilead Pfizer GSK Newman Fellow in Post Covid 19 Syndrome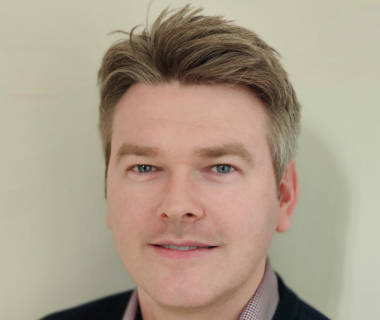 Dr Brendan O'Kelly graduated with a medical degree from the Royal College of Surgeons in 2013 and became a member of the Royal College of Physicians in 2016. He has worked in Beaumont Hospital, The Mater Hospital and St James's Hospital as an Infectious Diseases Specialist Registrar and completed clinic training in Infectious Diseases in July 2021.
His research will focus on aspects of COVID-19 including seroprevalence high-risk cohorts, management of hospitalised patients with COVID-19. He will also be exploring long term sequelae of COVID-19 through the Anticipate cohort in the Mater Hospital. Up to 37.7% of patients experience symptoms beyond three months since initial infection, better defining this is an important endeavour. He is supervised by Professor Lambert, through the UCD School of Medicine. His Fellowship is supported by Gilead, Pfizer and GSK.
Janssen Newman Fellow in IBD and COVID-19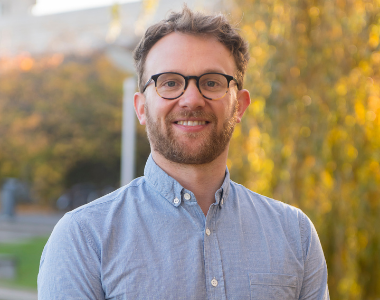 Dr. Neil O'Moráin completed a B.A. in European Studies in TCD in 2006 and an M.Sc. in Comparative Politics at the London School of Economics in 2007 before commencing Graduate Entry Medicine at the Royal College of Surgeons in Irelandin 2008. He graduated with an M.B. B.Sc and B.A.O. in 2012 and completed his internship at Beaumont Hospital, followed by Basic Specialty Training in Internal Medicine on the Trinity Training Scheme. He became a member of the Royal College of Physicians in Ireland in 2015. He is currently in his final year of Higher Specialist Training in Gastroenterology & Hepatology, having worked in Tallaght University, Galway University, Naas General, St. James' and St. Vincent's University Hospitals.
Neil will use his Newman Fellowship to explore the role of intestinal inflammation on disease severity and outcome in COVID-19 infection, as well as investigate novel biomarkers and non-invasive surveillance methods, including FIT testing and colon capsule, for colorectal cancer screening. Neil is supervised by Professor Glen Doherty, UCD School of Medicine and St. Vincent's University Hospital. His Newman Fellowship is supported by the Centre for Colorectal Disease at St. Vincent's University Hospital and Janssen Pharmaceuticals
Merrion Neuroscience Newman Fellow in Cervical Dystonia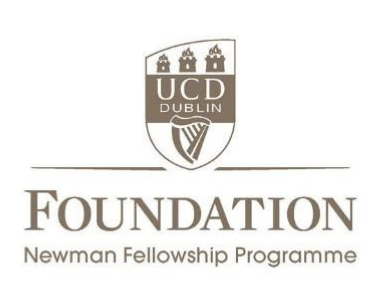 Dr Shameer Rafee studied medicine at Trinity College Dublin and subsequently worked as a senior house officer in neurosurgery in Beaumont Hospital, Dublin.
Shameer's Newman Fellowship research will inform the development of appropriate treatments for patients with cervical dystonia, a condition characterised by muscle spasms and pain in the head, neck and shoulders; most commonly the head and neck twists to one side. It is proposed that people with cervical dystonia have a disorder in a neural pathway between the colliculus and the amygdala, which may be relevant to disordered social cognition and perhaps result in a secondary mood disorder. Shameer will investigate the functioning of this pathway in cervical dystonia patients.
Shameer is supervised by Professor Michael Hutchinson, UCD School of Medicine and St Vincent's University Hospital. His Fellowship is supported by the Merrion Neuroscience Foundation.
Janssen Newman Fellow in Rheumatology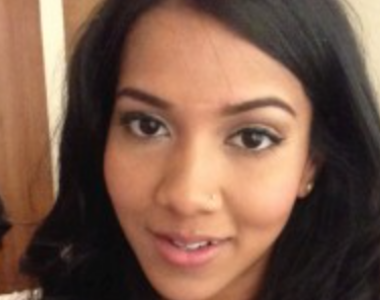 Dr Sonia Sundanum graduated with an MB BCh BAO in 2013 and became a member of the Royal College of Physicians of Ireland in 2016. Sonia is due to complete a Masters in Clinical Research and Translational Medicine in UCD in 2022. Her main research interests are in Rheumatology and general internal medicine.
Inflammatory arthritis (IA) such as rheumatoid arthritis (RA) and psoriatic arthritis (PsA) are the two most common autoimmune diseases. Sonia's Fellowship project will contribute to ongoing research in identifying the cellular mechanisms both circulatory and site of inflammation (synovium) that differentiate RA and PsA response and progression, to allow for the identification of new disease markers and
drug-candidates for the treatment of RA, PsA and possibly other autoimmune diseases. This project which will contribute to basic knowledge of the disease pathogenesis.
Sonia is supervised by Professor Douglas Veale, and will be based in the UCD School of Medicine and Centre for Arthritis and Rheumatic Diseases in St. Vincent's University Hospital, and will collaborate with the Department of Molecular Rheumatology in TCD with co-supervision from Professor Ursula Fearon.
Centric Health Newman Fellow in General Practice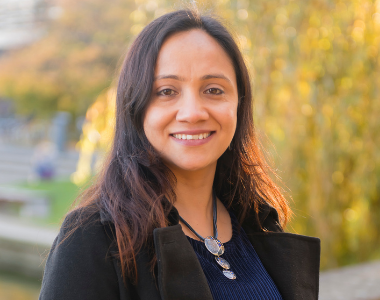 Dr Meera Tandan holds a PhD in Medicine from NUIG and has a masters degree in Public Health from B.P Koirala Institute of Health Science in Nepal. Dr Tandan's main research areas are Public Health, Epidemiology, Antimicrobial Resistance, Primary Care and Health Service research.
Dr Tandan will use her Fellowship to explore and examine the challenges, solutions and change mechanisms required to deliver enhanced, team-based healthcare to the Irish population. The project will examine current general practice team-working and clinical care initiatives and evaluate their impact and seek to develop solutions for healthcare workers.
Dr Tandan is supervised by Professor Gerard Bury and is based in the UCD School of Medicine in the Centre for Emergency Medical Science. Her Fellowship is supported by Centric Health.
How to Support the Newman Fellowship Programme
Ready to take the next step?  Get in touch with a gift officer to help plan your lasting impact.