Emer's Story
To honour the incredible contribution of Séamus McDermott to entrepreneurship in Ireland, The Liffey Trust Enterprise Centre together with UCD Foundation are delighted to announce that Emer O'Doherty (Medicine, Year 1) has been awarded the inaugural Séamus McDermott Entrepreneurial Scholarship.
The Séamus McDermott Entrepreneurial Scholarship has the principal purpose of promoting the concepts of, job creation, entrepreneurial development and education for life, in the minds of undergraduate students commencing their studies in University College Dublin.
Students enrolled at UCD for a four-year course of their choice can obtain a scholarship valued at up to €12,000 (€3,000 per year for the duration of their course).
Séamus McDermott founded the Liffey Trust in 1984 and to date has helped with the creation of over 1000 jobs and 200 companies.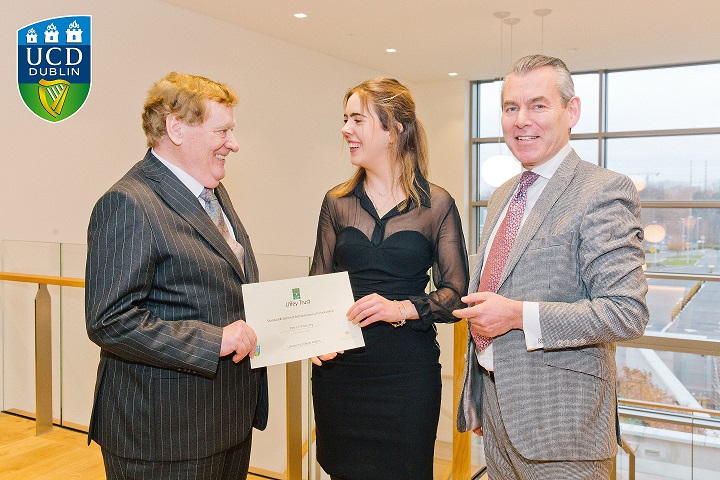 This scholarship has helped me to recognise the importance of partnerships and allowed me to see how now, more than ever, enterprise and medicine need to be connected. Health affects everybody and has no boundaries, the current pandemic has illustrated the opportunity for more enterprise in medicine, to continue an innovative co-ordinated approach to health for all of society.

This will mean closing the gap between sectors to always be ready for health challenges like the ones we are currently facing now, something, with the help of this scholarship, I hope to explore.

Emer O'Doherty
Ready to take the next step?  Get in touch with a gift officer to help plan your lasting impact.