Origin Enterprises Newman Fellow in Agri-systems Modelling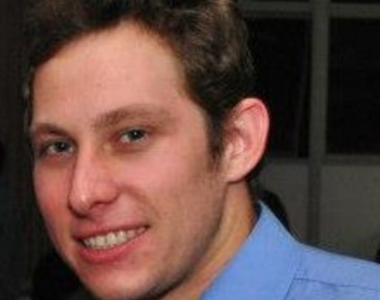 Dr Felipe Guth received a BSc in information systems and an MSc in computer engineering in Brazil before moving to Ireland to study for a PhD in biosystems engineering at UCD, which he completed in 2019.
Grassland is Ireland's main agricultural crop, underpinning Ireland's beef, sheep and dairy sectors. It requires very careful management to achieve efficient production with minimal environmental impacts. While the science of grassland management is well developed, there is considerable potential to improve system efficiency. Digital Agriculture provides the opportunity to harvest data on a vast scale and at a level of precision not previously possible. Felipe is using his Fellowship to work on a project known as GrassLogic. He will capture and analyse large volumes of high-quality data from farms across Ireland, and develop algorithms to optimise grass production systems. He will work in close collaboration with the Agri-Food and Biosciences Institute in Northern Ireland.
Felipe is supervised by Professor Jimmy Burke, and co-supervised by Professor Shane Ward. He is based at the UCD School of Agriculture and Food Science. The Fellowship is supported by Origin Enterprises.
Pfizer Newman Fellow in Inflammatory Bowel Disease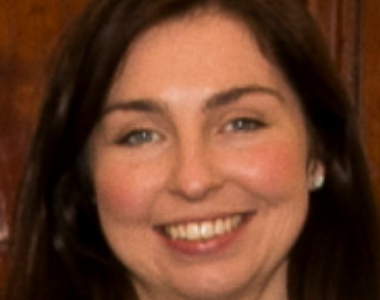 Dr Fiona Jones completed her undergraduate degree in medicine at UCD, and became a Member of the Royal College of Physicians of Ireland in 2012. She has worked as a Gastroenterology Registrar in the Mater Misericordiae Hospital, and as a Gastroenterology Specialist Registrar in St Vincent's University Hospital and Beaumont Hospital.
Fiona is using her Fellowship to investigate how existing medications can be repurposed for the treatment of ulcerative colitis, a chronic inflammatory disease affecting the large bowel. In particular, she is focusing on the way these drugs enhance the activity of the chemical messenger Hypoxia Inducible Factor 1 alpha (HIF1-alpha), which is naturally produced in greater quantities when bowel tissue senses low oxygen levels, and has a protective effect on the bowel.
Fiona is supervised by Professor Glen Doherty, and co-supervised by Professor Cormac Taylor and is based in the UCD School of Medicine. The Fellowship is supported by Pfizer.
Baraka Iftekhar Khan Newman Fellow in Lung Cancer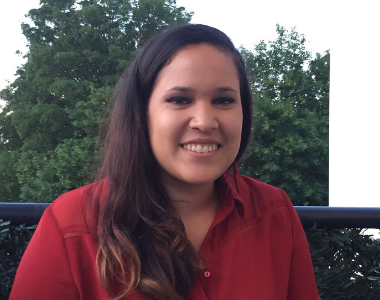 Dr Amina Jouida received a PhD in biology from INSERM, France, in 2017.
About 2,200 cases of lung cancer are diagnosed in Ireland each year, and more Irish men and women die from lung cancer than any other type of cancer. Lung cancer cases can be divided into two types: small cell lung cancer and non-small cell lung cancer (NSCLC). Most lung cancers are of the non-small cell type. NSCLCs can be further divided into adenocarcinoma, squamous cell carcinoma and large cell carcinoma. Researchers are currently examining many mutations that occur in lung cells, which can contribute to the development of lung cancer. Two proteins can become involved in cancerous mutations: epidermal growth factor receptor (EGFR) and anaplastic lymphoma kinase (ALK). Amina aims to determine the frequency of EGFR and ALK mutations in an Irish population, and correlate this with clinical outcome, cancer stage and smoking status. This translational medicine project aims to use exosome biology to identify potential biomarkers to allow the potential development of targeted therapies defined by the patient's tumour profile. The ultimate aim is to improve patient care.
Amina is supervised by Professor Michael Keane and based at the UCD Conway Institute of Biomolecular and Biomedical Research.
Nano Nagle Newman Fellow in Education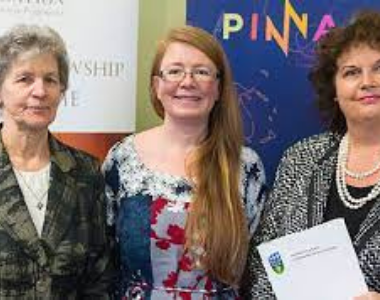 Dr Mags Liddy received a PhD in Education from the University of Limerick in 2016. Her research interests lie broadly in international development, activism and social change, and she has focused in particular on the impact of overseas volunteering on volunteers' professional lives and identity.
Through her Fellowship, Mags is investigating the higher education and training needs of a sample of female educators in India and Pakistan. She aims to identify how female teachers can be supported effectively to attain leadership positions in their communities, and this research will address social inequalities and contribute to global efforts to achieve gender equality.
Mags is supervised by Professor Deirdre Raftery and co-supervised by Professor Marie Clarke and is based at UCD School of Education. The Fellowship is supported by PBVM.
UCB Pharma Newman Fellow in Rheumatology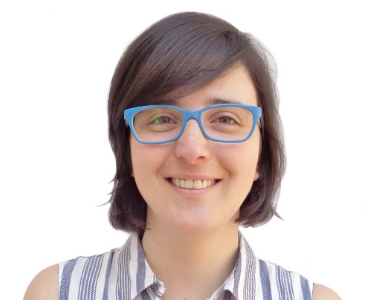 Dr Viviana Marzaioli graduated from Università degli Studi di Napoli Federico II, in Italy, with a BSc in Health Biotechnology and an MSc in Pharmaceutical Biotechnology, before completing her PhD in rheumatoid arthritis in UCD. She has carried out postdoctoral research in Germany and France, and most recently at Trinity College Dublin.
Active arthritis in pregnancy is associated with a number of potential problems for both mother and baby, and managing reproductive health in patients with rheumatic disease is becoming increasingly complex, with an expanding range of therapies for the disease along with advances in assisted reproductive technology. Viviana is using her Fellowship to develop a healthcare model for women with rheumatic disease – from pregnancy planning to breastfeeding and beyond – to optimise their reproductive health and ensure the best outcomes for mothers and their babies.
Viviana is supervised by Professor Douglas Veale and co-supervised by Professor Ursula Fearon and is based in the Department of Rheumatology at St. Vincent's University Hospital. The Fellowship is supported by UCB Pharma.
John Pollard Newman Fellow in Creativity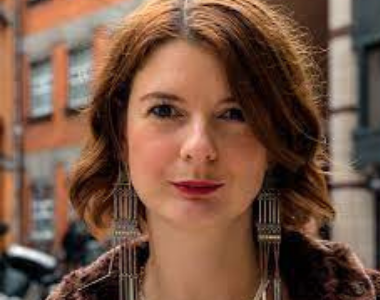 Dr Julie Morrissy is an Irish poet, academic, critic, and activist. She is a recipient of the Next Generation Artist Award from the Arts Council. Her first collection 'Where, the Mile End' is published by Book*hug (Canada) and tall-lighthouse (UK & Ireland). Her debut poetry pamphlet I Am Where (Eyewear, 2015) was shortlisted for Best Poetry Pamphlet in the Saboteur Awards 2016.
Julie holds a PhD in Creative Writing from Ulster University, and degrees in Literature, and Law. Her creative and critical work has been published in Ireland, Canada, the US, and the UK, and she has represented Ireland at O, Miami Festival, and the Toronto International Festival of Authors. Morrissy lives and works in Dublin.
Julie is mentored by Professor Ian Davidson in the UCD School of English. The Fellowship is supported by the John Pollard Foundation.
Boston Scientific Newman Fellow in Colorectal Disease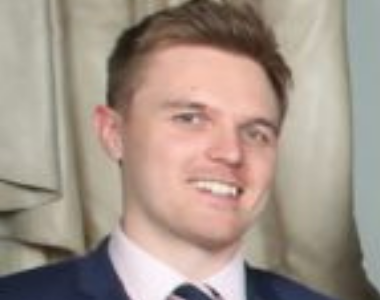 Dr Darragh Storan received his Bachelor of Medicine, Bachelor of Surgery from UCC in 2012, and became a Member of the Royal College of Physicians of Ireland in 2015. He has completed training in Gastroenterology in the Mater Misericordiae University Hospital, University Hospital Galway and St Vincent's University Hospital.
Darragh is using his Fellowship to conduct research into psychological disability in patients with Inflammatory Bowel Disease (IBD), a chronic condition that affects over 20,000 people in Ireland. Current treatments for the disease include immune modulators, biologic agents, and steroids, all of which have known side effects. Steroids can result in many physical changes, including hair loss, acne, facial hair growth, and weight gain, which can give rise to stress, anxiety, and negative body image in patients. Darragh is investigating the effect of steroid medications, as well as the effect of Acceptance and Commitment Therapy (ACT), on psychological disability in IBD patients.
Darragh is supervised by Professor Hugh Mulcahy in the UCD School of Medicine. His Fellowship is supported by Boston Scientific.
Novartis Newman Fellow in MS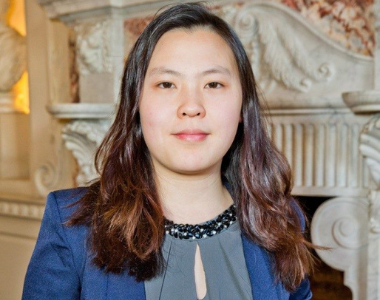 Dr Mei Yap studied medicine at UCC, and became a Member of the Royal College of Physicians Ireland in 2014. Since then she has gained extensive clinical experience, most recently as Neurology Registrar in Mater Misericordiae University Hospital, Dublin.
About 65% of people with multiple sclerosis develop secondary progressive multiple sclerosis (SPMS) approximately 15 years after diagnosis. It is characterised by a gradual progression of the condition and an incomplete recovery from relapses. Mei is using her Fellowship to evaluate the role of multimodal evoked potentials, posturography, neurofilament level and magnetic resonance (MR) volumetric analysis as potential prognostic and treatment response biomarkers for people with progressive multiple sclerosis. She will measure the level of disability accumulation in MS over time using four novel methods that reflect various aspects of the disease process in MS.
Mei is supervised by Dr Christopher McGuigan, UCD School of Medicine and St Vincent's University Hospital. Her Fellowship is supported by Novartis.
How to Support the Newman Fellowship Programme
Ready to take the next step?  Get in touch with a gift officer to help plan your lasting impact.