Centre for Creativity
In 2018, UCD announced that the winning submission to an international design competition had been selected. The award-winning Steven Holl Architects (SHA) submitted a winning design for the Centre for Creativity, an iconic new building that will give UCD an immediate physical presence and visibility as an internationally minded, dynamic and creative place of learning and research.
The Centre, set by a plaza and a reflecting pool, displays prismatic forms inspired by the geology of the UNESCO World Heritage Site, the Giant's Causeway, and the most famous landmarks featured in James Joyce's Ulysses. It features abundant use of natural light, which is captured by two vertical structures angled at 23 degrees, mirroring the earth's tilt. The auditorium echoes the shape of UCD's iconic dodecahedral 1972 water tower; the Centre's towers respond to the water tower's pentagonal pillar.
The Centre is intended to encourage creative collaboration and interaction with a "circuit of social connection" that allows students, faculty and visitors to peer into maker and classroom spaces through glass walls but also respects deep creativity by providing spaces for concentration and silence. The inclusion of public spaces such as art galleries and a viewing platform, will help to promote, strengthen and support community and public engagement.
Our sustainable values feature heavily in the Centre's design, which will incorporate energy-saving tactics and green technologies, while respecting the campus' natural environment and biodiversity.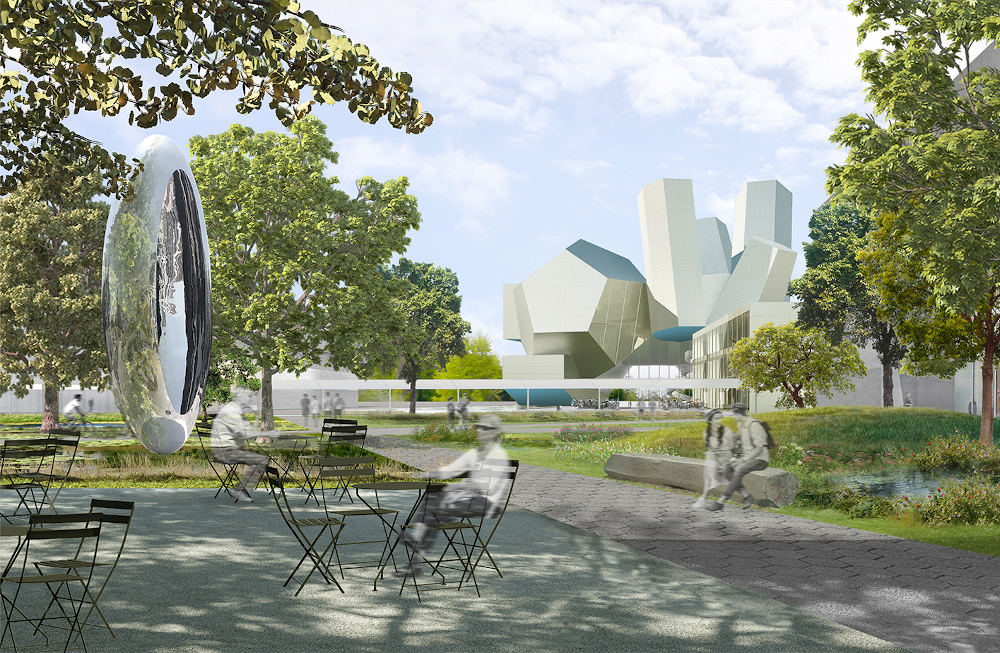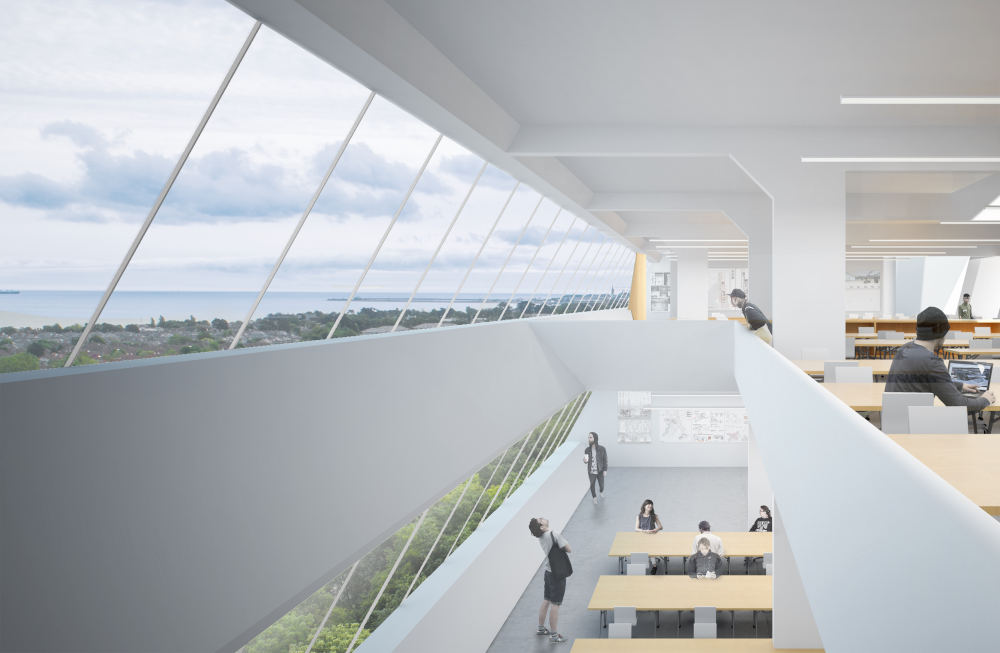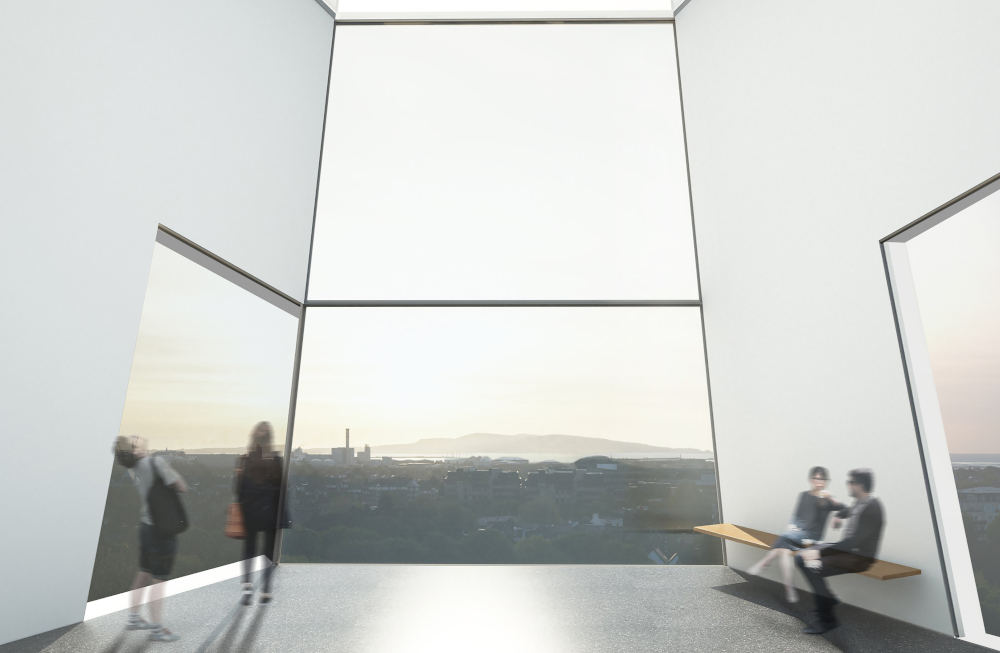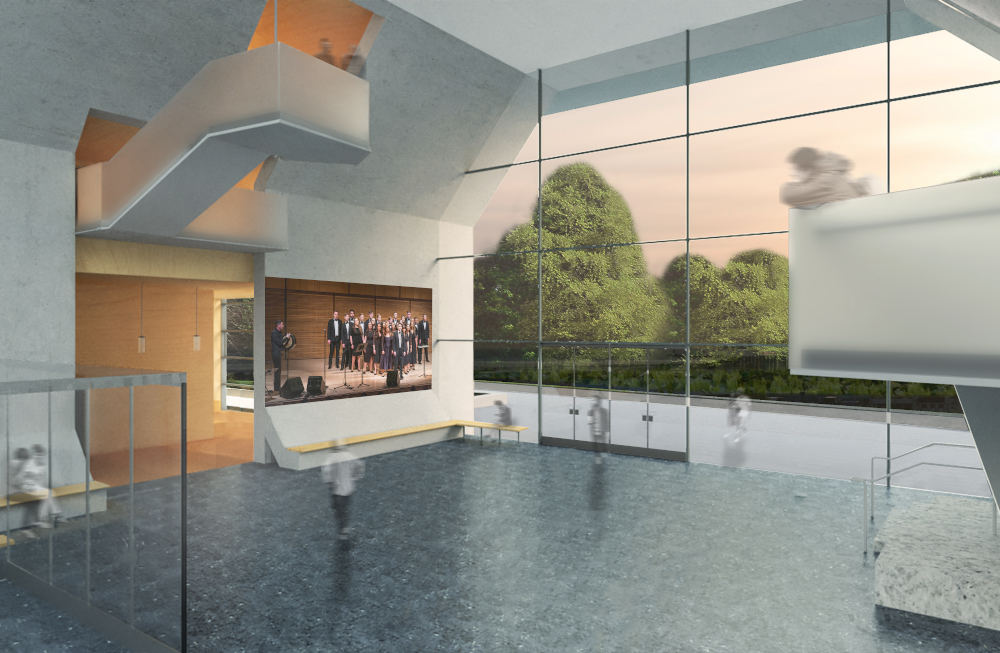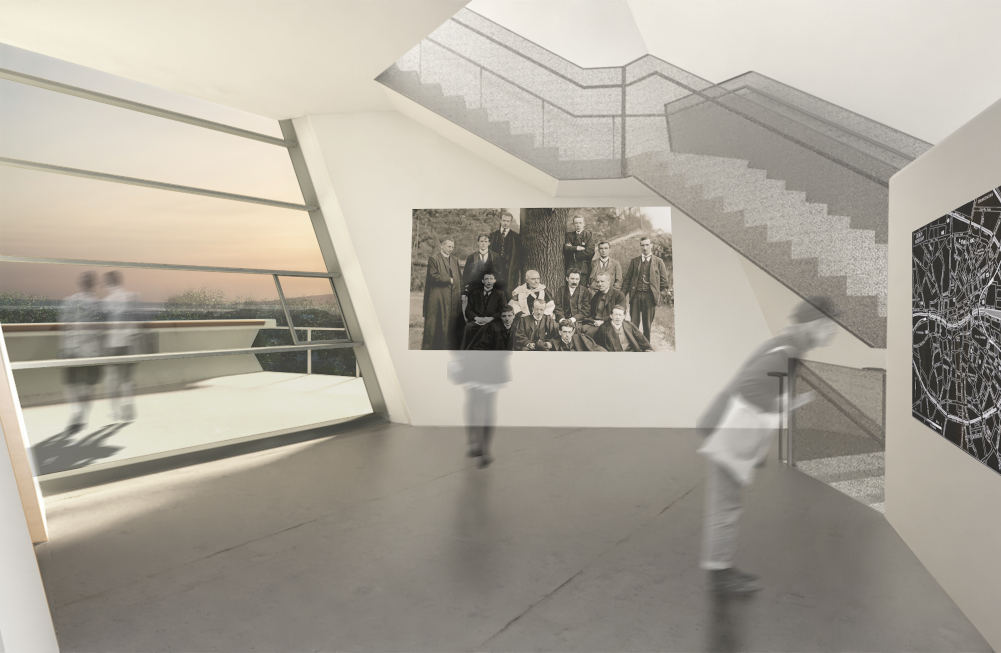 The Centre for Creativity will be an unrivalled focal point and proud cornerstone for UCD and will consolidate the two Schools of the College of Engineering and Architecture to create a home for maker spaces, design studios and laboratories.
Centre for Future Learning
The Centre for Future Learning will be an exciting new central learning hub on campus. 
It has been designed with active learning as its core objective, incorporating the kinds of formal and informal spaces that students need to acquire and practice the wide range of skills that they will need to thrive in the 21st Century.  These skills demand more spaces where students can work collaboratively with their peers or independently with a book or on a laptop.  
Classrooms in the building will provide a technology enabled learning environment with furniture that can easily be moved to facilitate group activities and engagement with lecturers. Great attention has also been given to the design of the circulation spaces within the building to ensure that they provide students with a welcoming and comfortable space to meet and to study, either independently or in groups. The specification of these new teaching and learning spaces has provided an opportunity to set new standards of technology and adaptability within classrooms and other learning spaces that will be applied in older buildings on campus as they are renovated.  
The Centre for Future Learning has been designed to support the University's diverse community of students by adhering to principles of universal design and the creation of agile/flexible spaces that are responsive to different users' needs.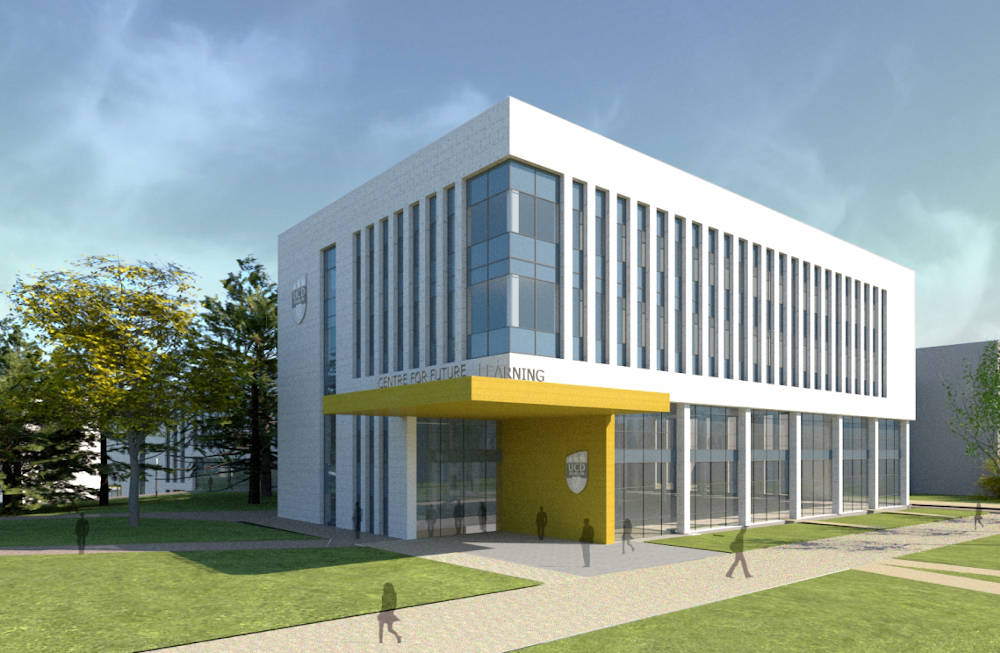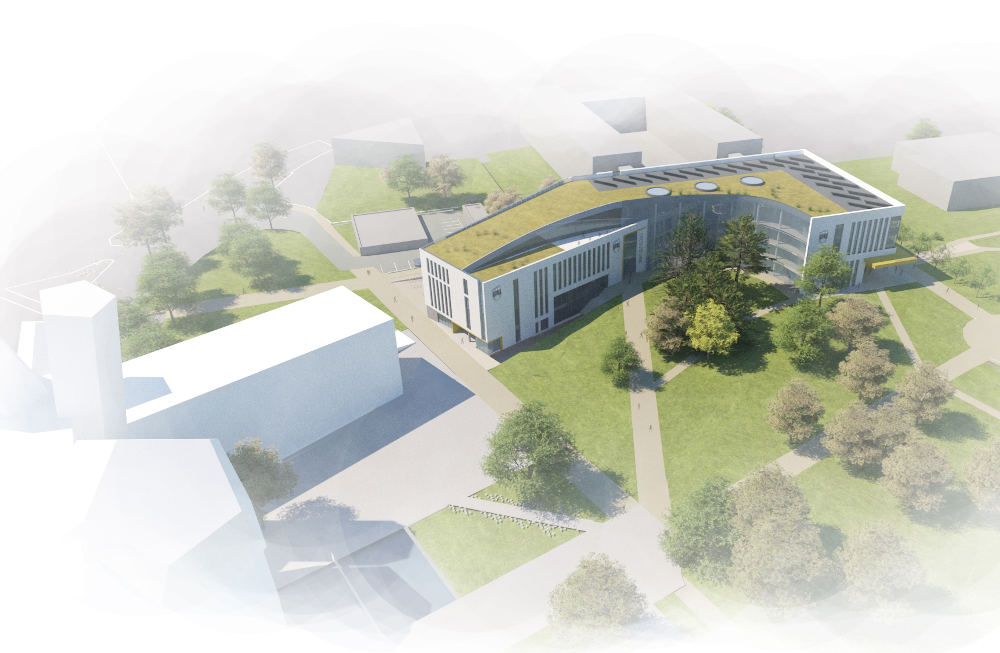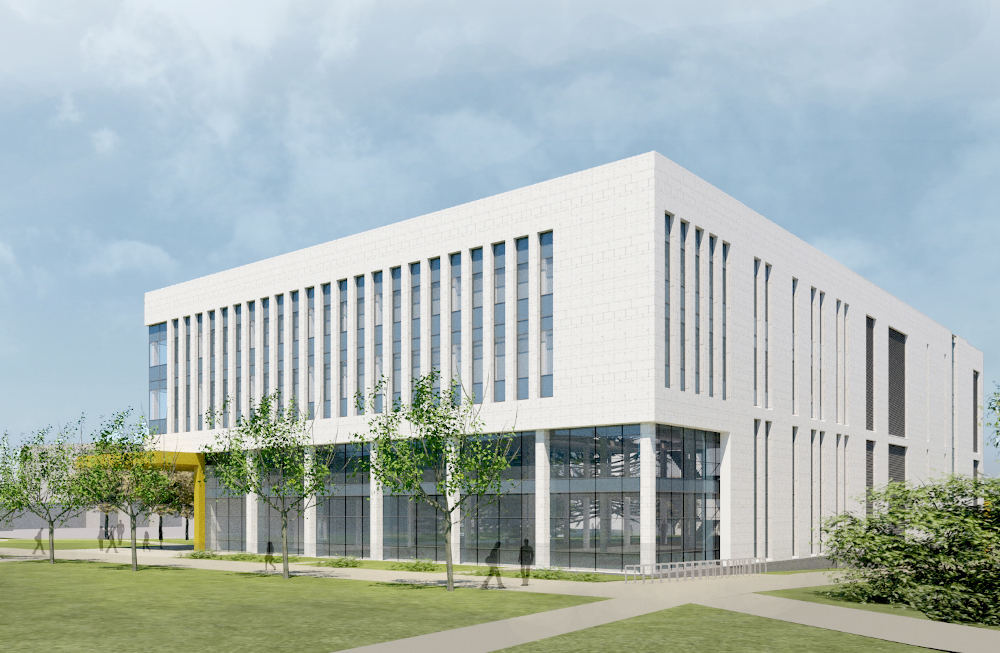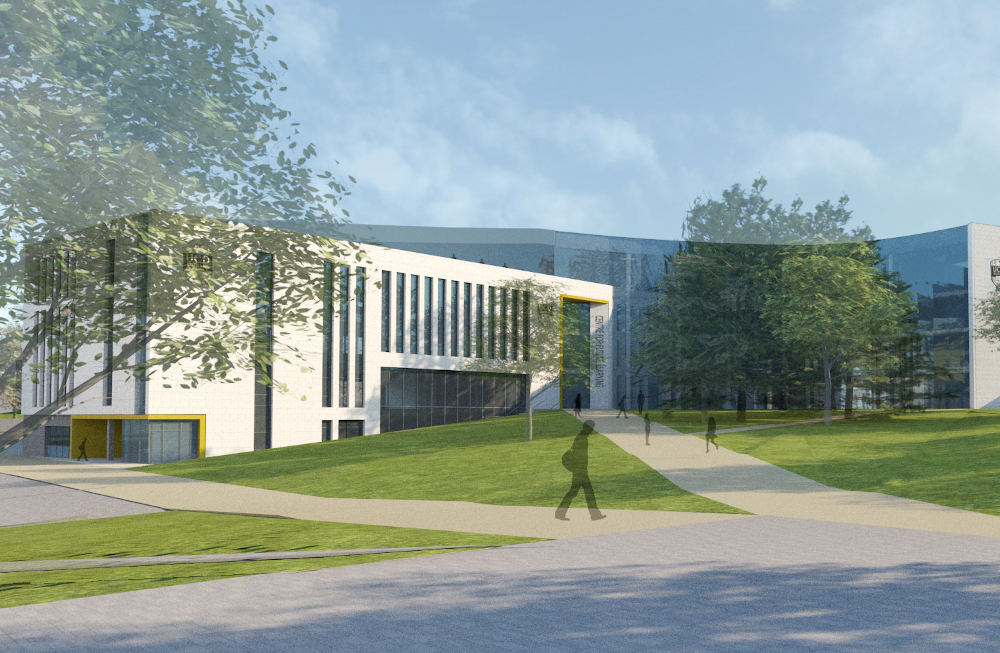 Be Part of the Transformation
Contact us today for more details on Future Campus and opportunities to get involved.