The Newman Fellowship Programme is marking Movember with a spotlight on Movember Janssen Newman Fellow Dr Noa Gordon's research.
Noa is analysing data from the Irish Prostate Cancer Outcomes Research (IPCOR) registry to gain valuable insights into the experience of prostate cancer patients in Ireland.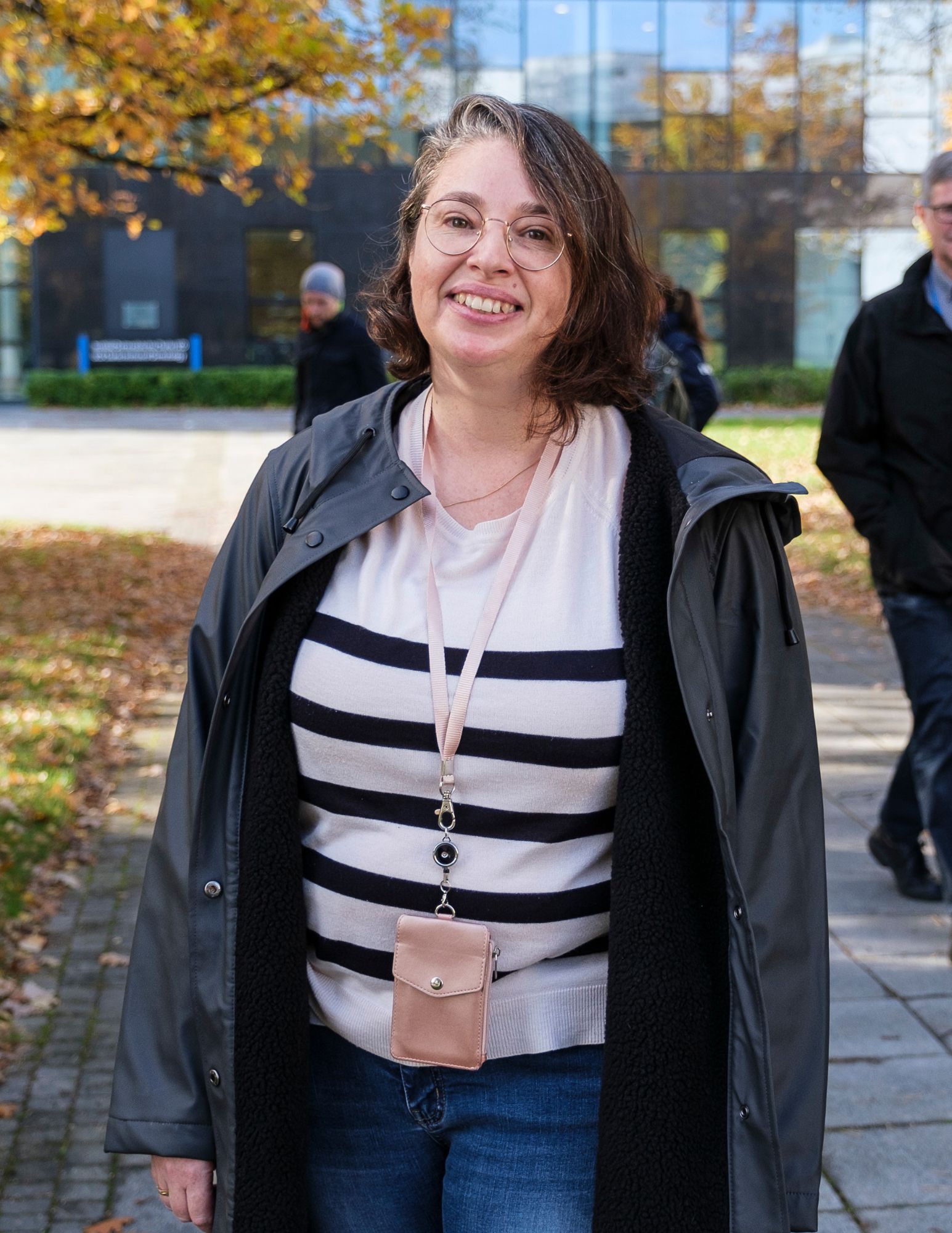 The registry contains data on 6,816 men who were diagnosed with prostate cancer and treated in 16 hospitals around Ireland between February 2016 and January 2020.
The data was collected from patients throughout their journey with prostate cancer, starting at the referral and diagnosis stages, with follow-up questionnaires about their quality of life and supportive care needs following treatment.
While there is no national screening test programme in Ireland for prostate cancer, patients are often referred after receiving a Prostate-Specific Antigen (PSA) test showing high levels.
Noa explained the importance of having up-to-date statistics on prostate cancer patients in Ireland: "I think that an overview on prostate cancer is essential. There are high rates of prostate cancer worldwide and in Ireland and the fact is that these rates are growing. Luckily the rates of survival are also growing for prostate cancer."
She has a patient panel on hand to help navigate her analysis by determining what is important to the patient and interpreting their answers on the questionnaires.
And while Noa is just halfway through her two-year fellowship, the results are already promising in determining factors affecting different patients.
She said: "We investigated the reason for referral of patients to be diagnosed – the very first step of the patient journey – and we found that most patients were referred after a high PSA test, which we call opportunistic screening because there is no national screening programme.
"But there are differences between different age groups, different residential settings – rural or urban settings – and different socioeconomic groups.
"In an ideal world we would like to see everybody getting access to screening unanimously, no matter where you are, or your living conditions, socioeconomic status, etc.
"It's important to know what the figures are in order to know where to put the resources to close gaps."
Noa's research will be a valuable tool for policymakers in the future. It will also aid patients in determining the best treatment plan that works for them.
Noa said: "The data is so wide and so deep, there are hundreds of variables so we can produce insights into every stage of the patient journey.

"That can influence special intervention programmes, early detection programmes, diagnosis programmes and research allocations for different treatments, different interventions that can improve patient outcomes and patient experience.

"Every patient has their own point of view, their own perception of what's important in life, what's important to them, to their family. Medicine is not one size fits all and the physician is not the last one that makes the call, it is patient/physician shared decision-making nowadays.

"What we're doing with IPCOR is giving information for this shared decision-making at a personal level and not only at a national level."
Dr Noa Gordon is supervised by Dr David Galvin and Professor Bill Watson and is based at the UCD Conway Institute.
Her Newman Fellowship is supported by the Movember Foundation and Janssen Sciences Ireland.
Movember's Country Manager of Ireland Sarah Ouellette said: "The impact of IPCOR and these efforts led by Noa are transformational for prostate cancer care in Ireland.
"Many in our Movember community have lived experience with prostate cancer which inspires them to support us by raising funds to save lives. We are proud to support and be a part of this collaboration that amplifies the experiences and voice of men to drive meaningful and lasting change in prostate cancer care."