Thursday, 1 July 2021 at 1pm (IST) via Zoom
The conversation will consider Ireland's economic position today, the economic challenges and opportunities faced as we emerge from the pandemic, and the role of policies in building resilience to the crises of tomorrow. Sharon Donnery, Deputy Governor of the Central Bank of Ireland, and Danny McCoy, CEO of Ibec, will be in conversation with Emmet Oliver, Lecturer at the Quinn School of Business and former journalist and broadcaster.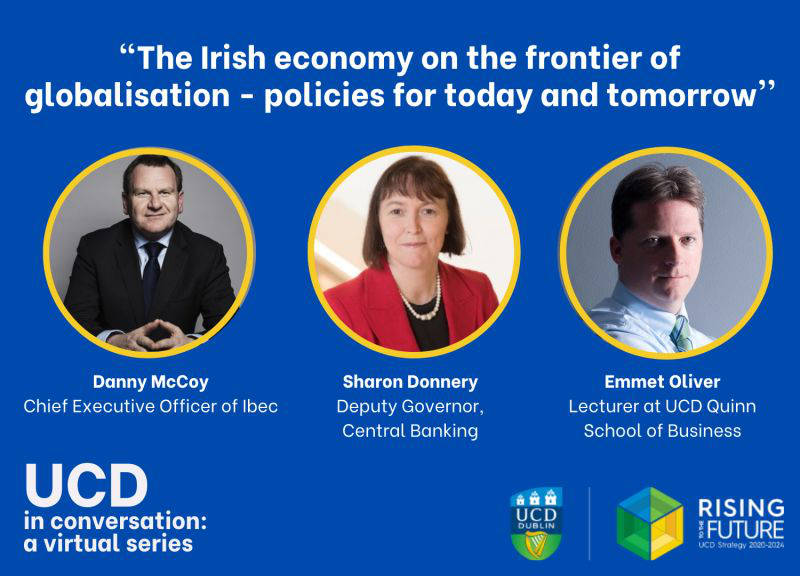 Ready to take the next step?  Get in touch with a gift officer to help plan your lasting impact.