In response to a request from the Ukrainian authorities, Professor Gerard Bury, Director of UCD Centre for Emergency Medical Science (CEMS), is leading an initiative to train Ukrainian emergency services in advanced trauma care.
This critical initiative focuses on a number of priority projects, including training Ukrainian colleagues in advanced techniques to control massive bleeding resulting from severe traumatic injuries, and providing essential drugs and equipment to support emergency care in Ukraine.
To raise vital support for the Ukraine Trauma Fund, UCD Professor Chris Fitzpatrick helped organise a series of 10 lunchtime concerts in the GPO in December 2022. Irish and Ukrainian singers and musicians entertained the crowds amidst the flurry of festive posting and shopping, in a heart-warming show of solidarity.
Donning the County Roscommon jersey of gold and blue – the same colours of the Ukrainian flag – Professor Fitzpatrick said, "Whether you come from County Roscommon or County Clare or County Tipperary, or any county in Ireland, gold and blue are our colours too."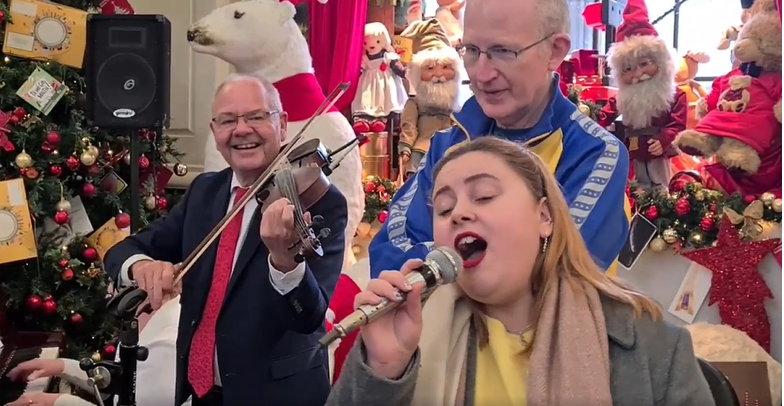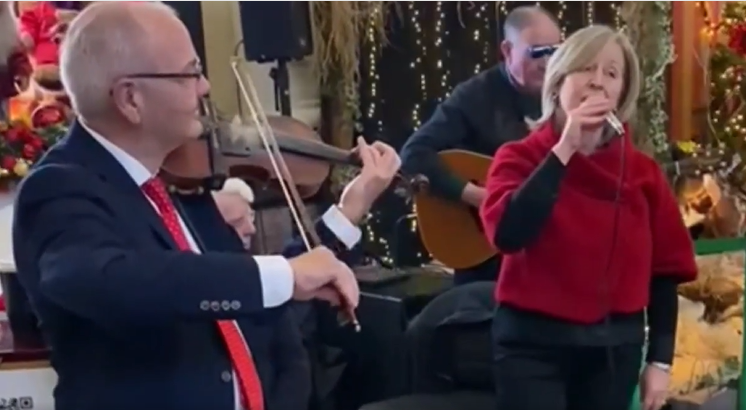 UCD Centre for Emergency Medical Science has a  track record of training and development in the field of pre-hospital emergency care and has worked closely with Irish statutory emergency services and the Irish Defence Forces for many years.
If you would like to support the UCD Ukraine Trauma Fund, we invite you to donate via the button below.
Thank you to all the generous donors who have already supported the UCD Ukraine Trauma Fund.