New €3m track and field facility
The development of sports and recreational facilities promotes social interaction on campus, creating a vibrant community spirit and greatly enhancing the student experience.
Philanthropy has played a vital role in the development of UCD's Sports & Leisure facilities, most recently in the development of a new, state-of-the-art running track. This new piece of sporting infrastructure will enable athletes of all levels to train on Belfield campus, and marks another valuable addition to our on-campus sports facilities.
Thanks to a generous philanthropic donation, we are in the process of delivering a world-class athletics facility comprising an eight-lane 400m IAAF synthetic track, with a grass infield area suitable for athletics and multiple field sports. The new track is expected to open in the 2020-21 academic year.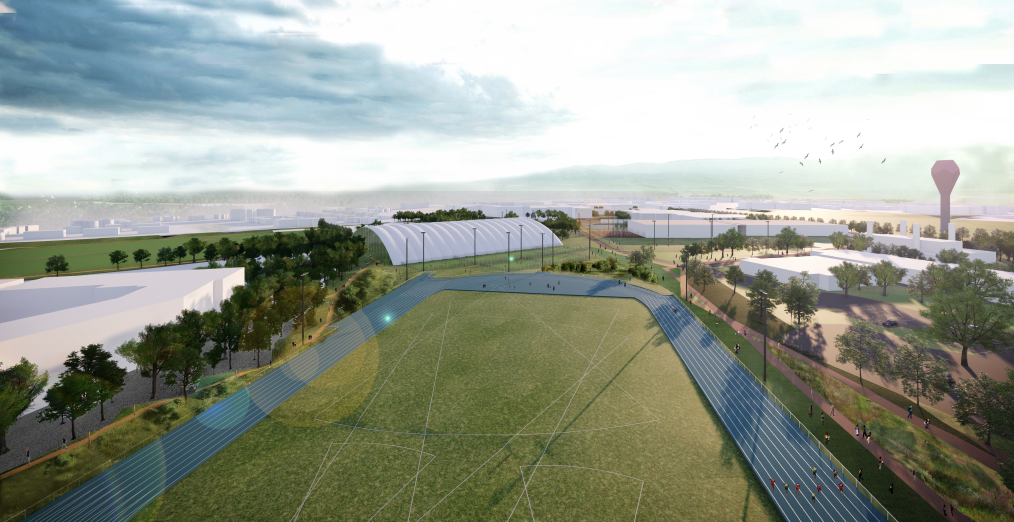 The new running track will allow our athletes to train on campus, making life as a student athlete a much more enjoyable experience.

Eamonn Murphy, UCD Athletics Captain 2018/2019
Ready to take the next step?  Get in touch with a gift officer to help plan your lasting impact.
Having a running track is ultimately important for performance and it encourages quality athletes to come to UCD.

Claire Mooney, Current UCD & Irish Track Athlete